You look like a monkey and you smell like one too!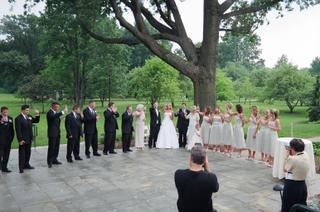 As usual, I've been slow in posting. I have been fortunate to keep in touch with Jim on a regular basis, except when he's been in the field. There was talk of Jim being moved to another platoon and unfortunately, it's official (much to his dismay).

Jim has been reassinged to the Kabar 9 platoon, a mobile assault unit. With this platoon change has come a base change as well. Yep . . . he's departed the Hilton Haditha and is heading back to "the dump". Jim advised that he will spend 12 hour days on the road patrolling. This of course, is not the news one wants to hear with insurgents using IED's and roadside bombs to target the guys. With three months left to go, Jim has accepted his new assignment and keeps reiterating that he just wants to get home.

This year will mark the third year Jim has not been home for his birthday (July 20th). I've asked him repeatedly what he wants and all he says is "home". If you get a chance to send him a birthday e-mail over the next few weeks, I'm sure it would be appreciated. As you can imagine, he doesn't feel much like celebrating. Knowing Madelon (his mom) . . . she'll have something up her sleeve!

The attached photo is from Amy & Todd Dietzel's wedding. Todd made a beautiful toast in honor of Jim and how much he was missed in celebrating their wedding day.

Short and sweet folks. Just want you to know he's doing well.